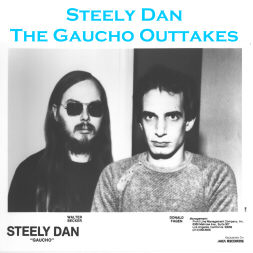 LWP002
This is indeed a bootleg recording from the Gaucho sessions. It includes "The Second Arrangement" wich was accidentally erased, when an assistant engineer should prepare the tape for listening. For unknown reasons he thought he was at the tail header instead of the beginning when he put all 24 channels on "record". When he discovered his mistake, three quarters of the tune was allready erased. Finally replaced by "Third World Man" on the "Gaucho" album.
(source; The Steely Dan biography "Reelin' in the Years" by Brian Sweet).
---






I was born and raised and lived and loved and died
Today
But when I saw the lights my work was here
Hooray
It took me by surprise
It was right before my eyes

[Chorus:]
Talkin' 'bout my home
The city in the sky
Talkin' 'bout my home
The only home I ever known

Well you're halfway through the gate where you will [live]
Inside
Well I knew a dude who said it ain't no trip
He lied
Well I saw his face, oh god
When we crossed the promenade

[Chorus]

Well now I've got to catch that wunderbar
Express
So I'll just say good evening to you all
God bless
Just put me on that train
To that great celestial plane

[Chorus]

(transcribed by Patrick Harman)
The Midi-sequense on this page is "The Second Arrangement" produced by my brother Mats Broberg.
---


This page was produced without commercial intentions of any kind. If you, kind reader, feels that you find something that is offending or violating any persons or applicable laws please E-mail me. All mentioned products and company names are™ or ® trademarks of their respective owners. Please read the disclaimer.
Revision of December 07, 2021 - A Lost Wages Production..

Webmaster