Brian Sweet's unique biography has now been expanded
and updated to include the long-awaited new Steely Dan album
'Two Against Nature'
This detailed account of Donald Fagen and Walter Becker's rise to
fame is anything but a typical rock story.
While working as staff songwriters for ABC in Los Angeles they
released their stunning 1973 album 'Can't Buy A thrill' and
as Steely Dan became one of the biggest selling acts in the world.
The group featured changing personnel until 1975 when
Fagen and Becker started working exclusively with studio musicians
until the group's formal disbandment in 1980.
Fagen and Becker came together again in a variety of projects
throughout the Nineties. These projects are now fully documented in
this book, starting with Fagen's second solo album,
'Kamakiriad' and including The All New Steely Dan Orchestra of 1993
and The Art Crimes Orchestra tours of 1996.
Steely Dan were always enigmatic. They gave interviews.
They didn't have their photographs taken. They were more a
concept than a group. But as the 'Two Against Nature' album showed
when it was released in early 2000, their popularity endures.
And now Brian Sweet draws back the veil of secrecy that has
shrouded the enigmatic duo who started it all.
Here at last is the full story of how Steely Dan make their music
and keep reinventing themselves.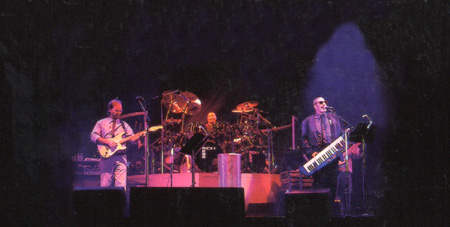 Brian Sweet is editor and publisher of Metal Leg,
the UK-based Steely Dan fanzine.
"Well researched" Mojo
"A fascinating read" Hot Press