At The Manhattan Center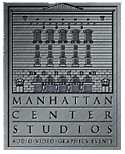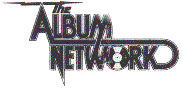 ---
Steely Dan
Millenium All Stars
at the Manhattan Center Studios N.Y.C. for the Album Network
October 17, 1995
LWP021

Interview, playback* and live concert to promote the release of the Alive In America album.

Drums: Peter Erskine
Bass: Tom Barney
Guitar: Drew Zingg
Saxophones: Cornelius Bumpus, Bob Shepphard, Chris Potter
Piano: John Beasley
Vibes & Percussion: Bill Ware III
Background Vocals: Diane Garisto, Catherine Russell, Brenda White-King

Interview: Dave Herman
Engineer: Roger Nichols
The Midi-sequense , on this page is Kid Charlemagne. Originally on the "Royal Scam Album"
---


This page was produced without commercial intentions of any kind. If you, kind reader, feels that you find something that is offending or violating any persons or applicable laws please E-mail me. All mentioned products and company names are™ or ® trademarks of their respective owners. Please read the disclaimer.
Revision of December 07, 2021 - A Lost Wages Production..

Webmaster