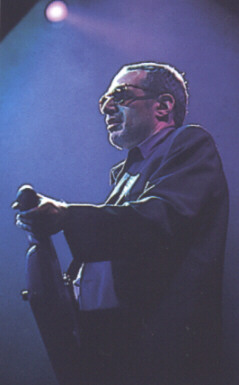 Steely Dan
The indispensable consumers' guide to the music of Steely Dan.

An album by album, track by track, examination of every song released by Steely Dan from their 1973 début Can't Buy A Thrill to their final studio album Gaucho in 1980. Includes special sections on compilations, solo material by Donald Fagen and Walter Becker, and material they recorded before Steely Dan Was formed.

Features include...
An album by album, track by track analysis...
Information on when and where the music was recorded...
A track index for easy reference...
Eight page color section.
Brian Sweet is the author of Reelin' In The Years, the only Steely Dan biography in print, and is noted Steely Dan archivist and collector.
In the same series: Aerosmith, The Beach Boys, The Beatles, Bon Jovi, David Bowie, The Carpenters, Eric Clapton, The Doors, Bob Dylan, Fleetwood Mac, Genesis, Jimi Hendrix, Michael Jackson, Led Zeppelin, John Lennon, Madonna, Bob Marley, Metallica, Van Morrison, Nirvana, Pink Floyd, The Police & Sting, Elvis Presley, Prince, Queen, R.E.M., The Rolling Stones, Paul Simon, Frank Sinatra, The Smiths, Bruce Springsteen, U2, The Velvet Underground, The Who, Neil Young.